SDCo: Design & Application + Trevor Lott: Photo + Icon: Installation + Mackenzie: Feature Design
The corner display below showcased our new line of racing shoes. The concept centered around the idea of speed and motion. The challenge was to incorporate a display that played well with the surrounding structure.     
This was the urban corner of the booth where we showcased our new line of casual shoes and boots. The idea was to create a bus stop featuring posters for a variety of shoe styles.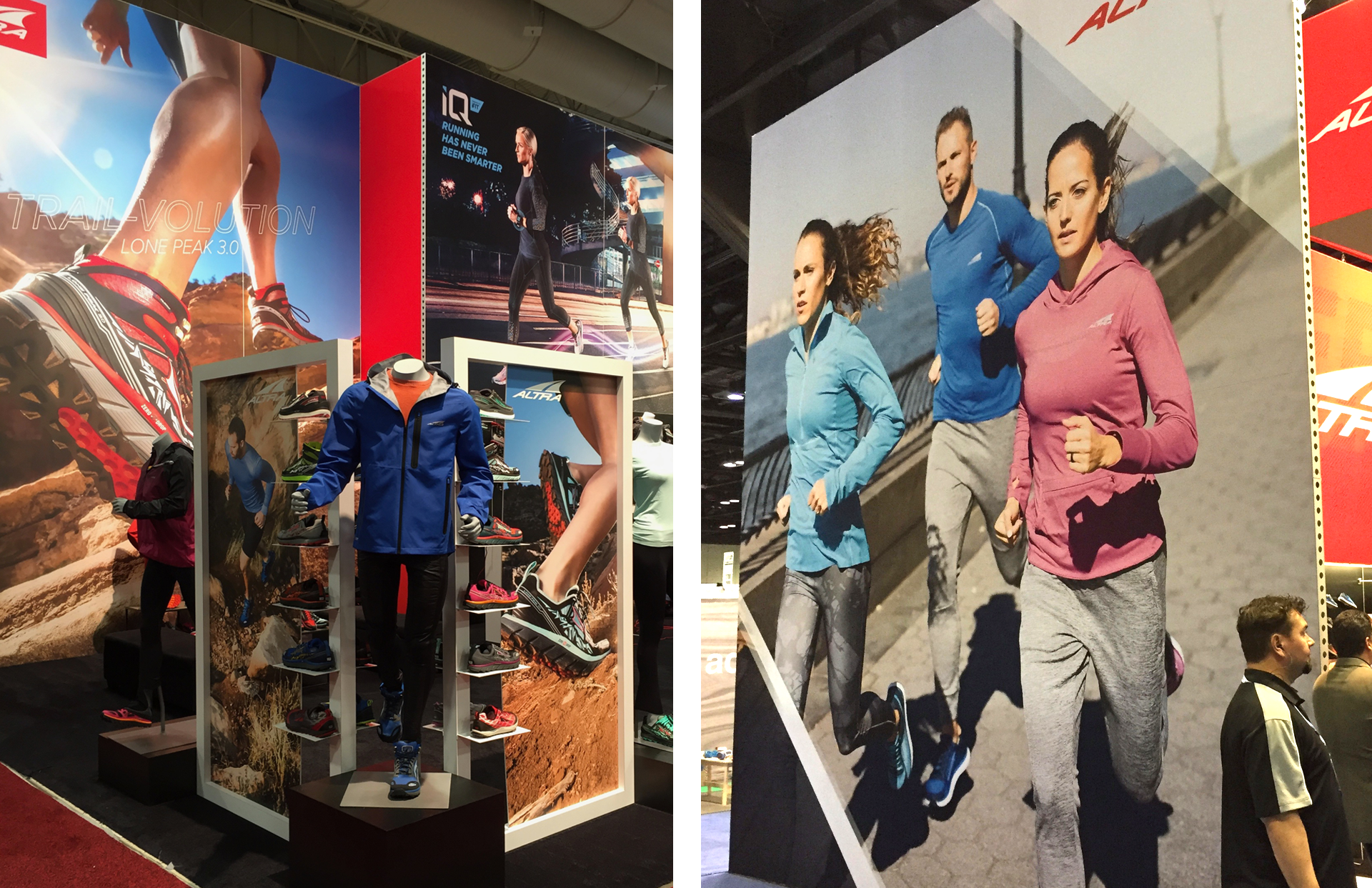 We called this below the Ego wall. We worked with Mackenzie Exhibits to build a structure that replicated the Ego cushion profile of the shoe. When backlit, the wall stood out and became a really unique piece on the showroom floor.    
This Lone Peak Posters Series was designed to really show off the details of the shoe/boot and give some context to the shoe's features. The shoes were all shot in house by Tyson Bybee. We made a mess but had a lot of fun. Enjoyed creating an icon system for this series as well as incorporating some of the beautiful lifestyle imagery shot by Trevor Lott.